Top 10 High Value VA Disability Claims Explained!
Learn "HOW" to INCREASE Your VA Rating in LESS time (legally)!
The 100% FREE guide will be sent to the email entered above!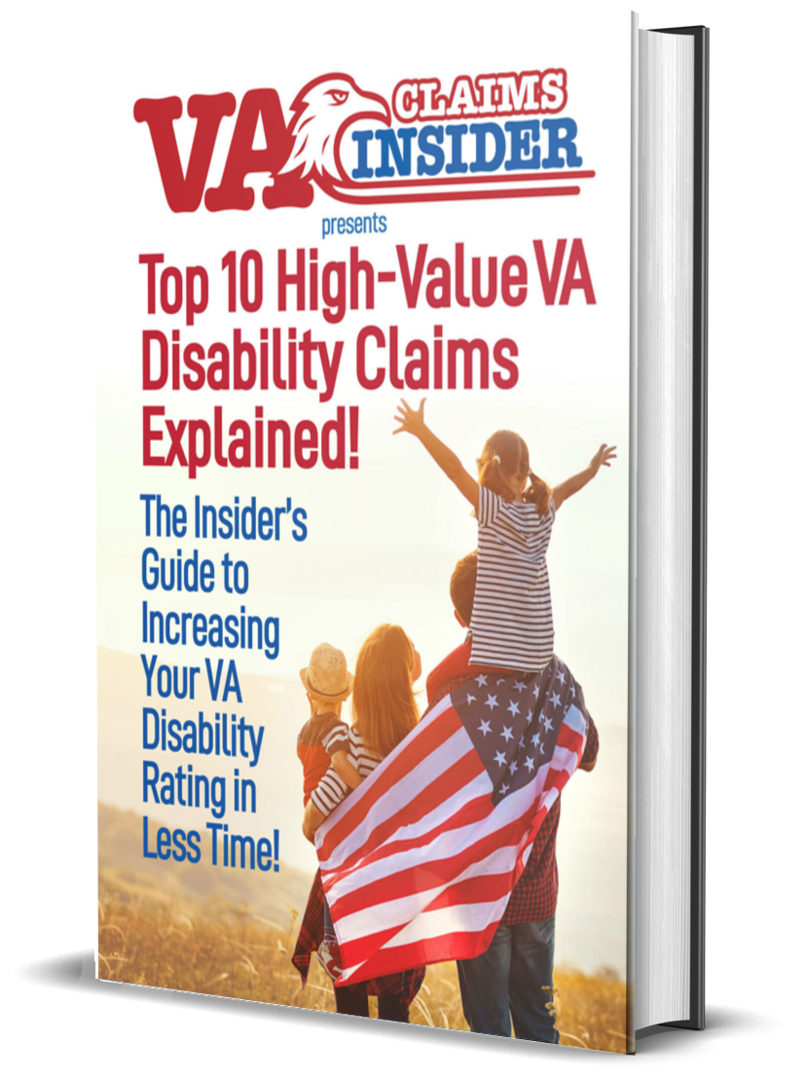 Take advantage today and receive
5 AMAZING BONUS RESOURCES!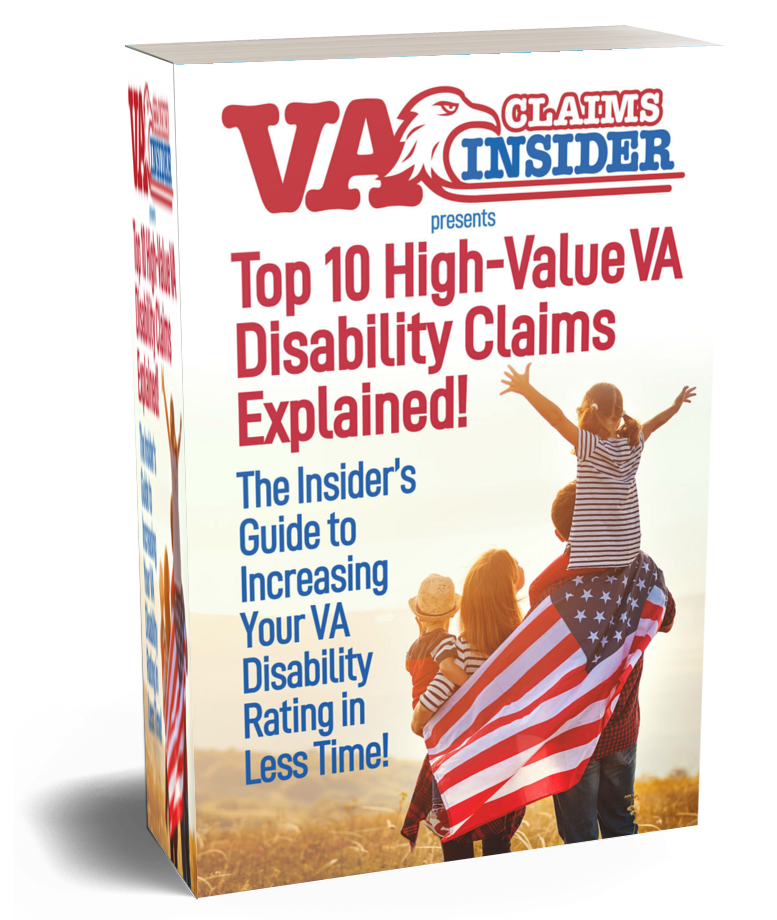 31 Ratable Mental Health Conditions
Chronic Fatigue Syndrome (CFS)
Irritable Bowel Syndrome (IBS)
Gastroesophageal Reflux Disease (GERD)
PLUS 14 more high-value VA disability conditions!
Chapter 1
There are currently 31 ratable mental health conditions under the law, although the most common include Post Traumatic Stress Disorder (PTSD), Major Depressive Disorder (MDD), Generalized Anxiety Disorder (GAD), Chronic Adjustment Disorder (CAD), and Somatic Symptom Disorder (SSD, previously known as Chronic Pain Syndrome).
For simplicity purposes, this guide will highlight PTSD in more detail because it seems to be the most confusing for many Veterans. The other mental health conditions are described in more detail by clicking on the hyperlinks above.
Okay, let's talk about PTSD. PTSD is the #4 most claimed and rated mental health condition according to the most recent VBA statistics from 2019-2020. Many veterans who experience a traumatic event on active duty develop PTSD–and this traumatic event is often referred to as a PTSD stressor by the VA. You might also like the following blog posts:
• 5 Tips to Improve Your PTSD Claim
• PTSD Stressor Requirements
• How to Prove Your PTSD Non-Combat Stressor
• PTSD Military Sexual Trauma (MST) Claims
• Average VA Disability Rating for PTSD
It is estimated that veterans are four times (4x) as likely to have or develop PTSD compared to those who didn't serve in the military–a truly shocking statistic……..
Download the eBook to Keep Reading!
Are you ready to potentially win your VA disability claim, get a higher VA disability rating, and earn more tax-free compensation and benefits for the rest of your life?
If so, this book is for you! Download now and get started on increasing your disability rating!
Your current rating

50%

50%

Your possible new rating!

100%

100%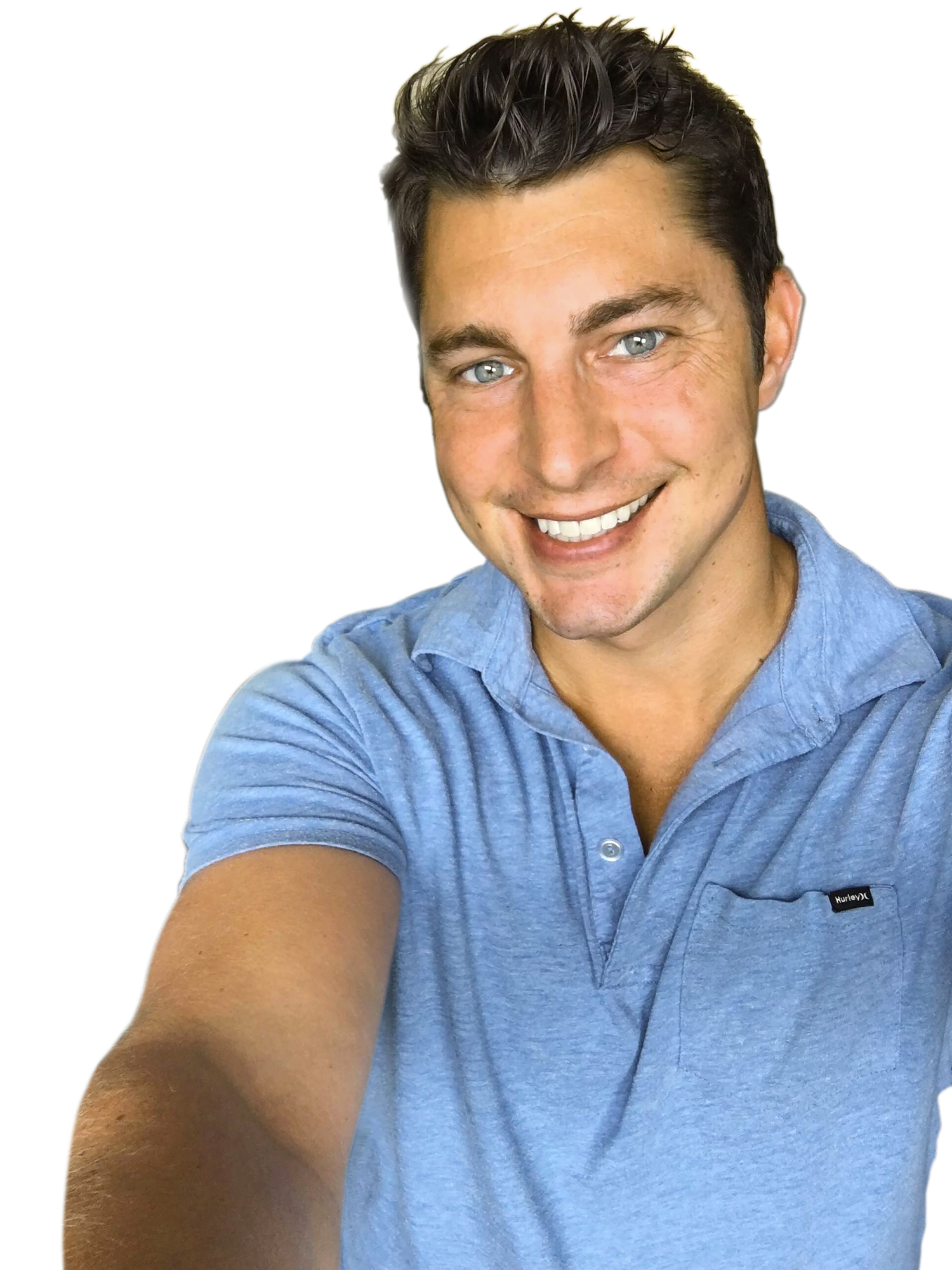 Brian Reese is a VA disability claims expert and founder of VA Claims Insider: "The Most Trusted Name in Education-Based Resources for Veterans."
Learn more About VA Claims Insider HERE. Brian's frustration with the VA disability claim process led him to create "VA Claims Insider," which provides disabled veterans with tips, strategies, and lessons learned to win their VA disability compensation claim in less time.
He is also the CEO of Military Disability Made Easy, which is the world's largest searchable database for all things related to DoD disability and VA disability, and has served more than 6,000,000 military members and veterans since its founding in 2013.
Founder & CEO
Air Force Disabled Veteran

Top 10 High Value VA Disability Claims Explained!
Download our FREE Ebook!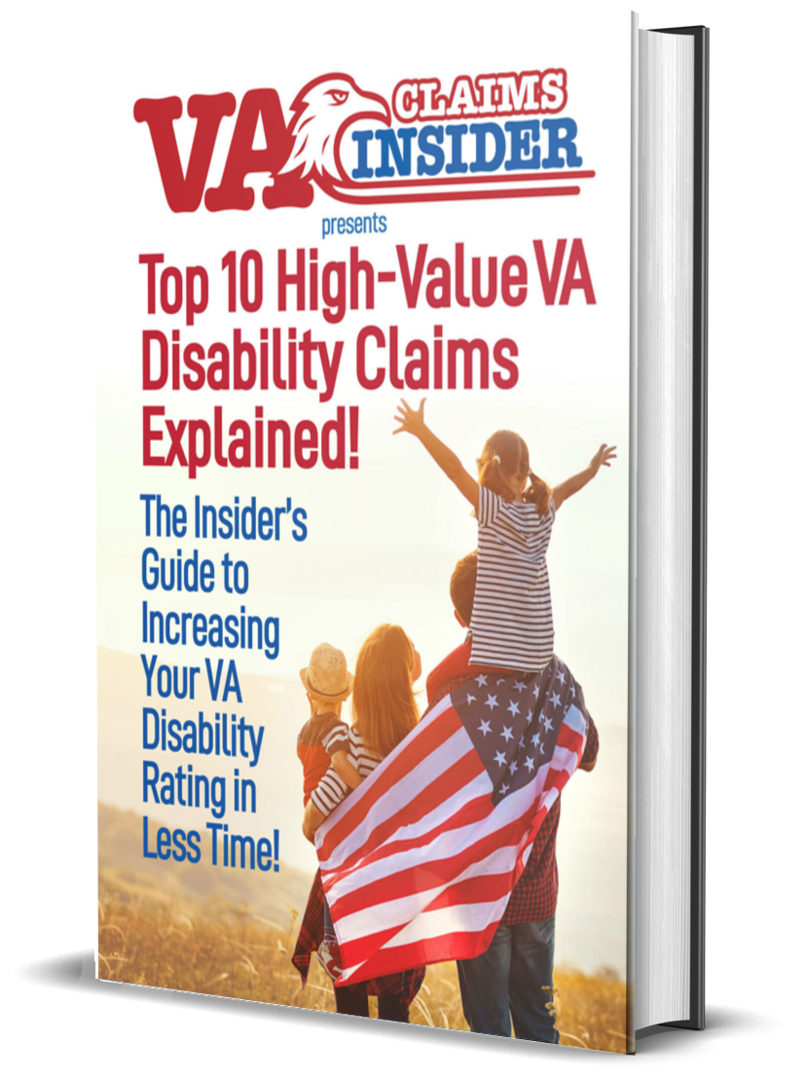 Act Now Before Time Runs Out!
*The FREE guide will be sent to the email address you submit above!
This guide does not contain medical advice. The contents of this guide, such as text, graphics, images and other material are intended for informational and educational purposes only and not for the purpose of rendering medical advice. The contents of this guide are not intended to substitute for professional medical advice, diagnosis or treatment. Although we've taken efforts to keep the medical information in this guide updated, we cannot guarantee that the information listed herein reflects the most up-to-date research. Please consult your physician for personalized medical advice. Always seek the advice of a physician or other qualified healthcare provider with any questions regarding a medical condition. Never disregard or delay seeking professional medical advice or treatment because of something you have read in this guide. In a medical emergency call 911 immediately. VA Claims Insider, LLC does not recommend or endorse any specific test, physician, product, procedure, opinion or any other information provided in this guide. Reliance on any information provided by VA Claims Insider, LLC, and/or the contents in this guide is solely at your own risk.